Welcome!
At TLC Pediatrics, we consider it a privilege
to care for your children. We are committed
to providing quality medical care for
children and adolescents from birth
through 17 years.
Monday, December 19, 2022 @ 11:12 PM
Your providers at TLC Pediatrics, PLLC recommend that all children 6 months and older get an annual flu vaccine. The current flu epidemic arrived in early October 2022, has been brutal, and will likely be with us for several more months. If you or your child have not had a flu vaccine since August 2022, we recommend getting it as soon as possible. Making sure your child is up to date on vaccinations is very important.
A flu shot is quick, easy and covered by most insurances. Call TLC Pediatrics at 501-327-2444 to schedule your child's flu vaccine today!
We are providing Flu vaccines for parents and caretakers under the age of 65 years. If you would like to receive your vaccine with your child, please let the receptionist know when scheduling so we can confirm your eligibility to receive a flu vaccine at our clinic.
Vaccination is the best protection
The flu vaccine is safe and effective. It reduces the risk of your child catching the flu and their risk of suffering serious complications. Children younger than 5 years and those with certain chronic conditions may be at increased risk for complications.
Clearing up misconceptions
The flu shot doesn't give your child the flu. The shot can cause similar symptoms, but these are simply signs the immune system is working to build protection against the virus.
The flu is not the same as a cold. The flu can cause serious issues, like pneumonia, difficulty breathing and/or dehydration. In rare cases, the flu can be deadly.
Children 6 months to 8 years old receiving a flu vaccine for the first time will need two doses to be considered fully vaccinated. Each shot is given 4 weeks apart.
Flu experts recommend getting flu vaccines as early as possible, even in August. The vaccine gives adequate protection even if the flu arrives a few months later.
Schedule your child's flu vaccine today.
Stay safe and healthy!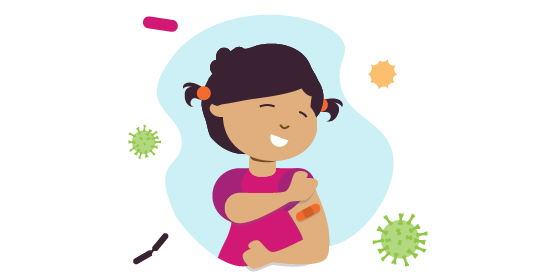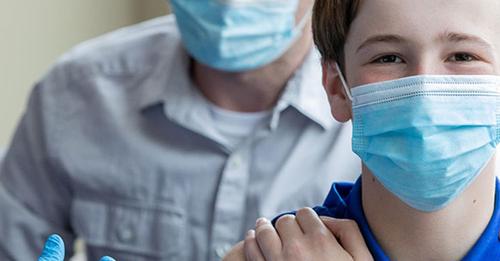 AAP Releases 2022-23 Flu Vaccine Recommendations for Families
https://www.healthychildren.org/English/news/Pages/aap-urges-families-to-get-children-vaccinated-for-influenza-to-prevent-and-control-illness-in-2022-23.aspx
Friday, June 17, 2022 @ 01:06 PM
Monday, February 28, 2022 @ 09:02 PM
Mask recommendations are now based on the assigned level (low, medium, high) of the county you are in. Currently Faulkner County is in the high category which still recommends wearing a mask while in a public indoor location. The link below will take you to the CDC's website where you can select your state and county to see what is recommended .
Friday, February 18, 2022 @ 04:02 PM
Monday, January 24, 2022 @ 03:01 PM
We have a new check in system called Phreesia. We are excited about this system and the efficiency it brings to our clinic. We hope you like it as much as we do. Please let us know if you have any issues.
If you would like to make an online payment, please click the link below to go to our payment website. Our previous link is no longer active.
Friday, January 21, 2022 @ 09:01 PM
We are happy to share that Arkansas Children's Hospital will be offering after hours services again. They are located in the Neuroscience Clinic, west entrance, 901 Battery Street, Little Rock, AR. Currently, the hours are Saturdays and Sundays from 9:00 am to 9:00 pm and Monday through Thursday from 5:00 pm to 10:00 pm.
We appreciate ACH providing pediatric after hour services to our patients.
Monday, January 3, 2022 @ 03:01 PM
Newborn Appointments
We are accepting newborn babies for appointments at TLC Pediatrics, PLLC. Â When your baby is born, please call us at 501-327-2444 before your baby is discharged. Â We will usually schedule the first newborn appointment at our clinic 2 – 4 days after discharge. Â Occasionally, follow-up may be needed the next day after discharge to check for jaundice. When you are given an appointment while inpatient, give us a call the same day to confirm the appointment and to be given more information. If you are unable to call us during our regular business hours (M-F, 8am – 5pm), please call us shortly after 8am on the next day the clinic is open. Â Congratulations, and we look forward to seeing you!
Wednesday, June 3, 2020 @ 10:06 AM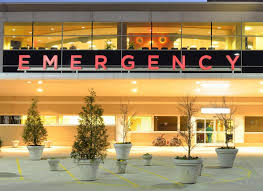 Here is a great resource that discusses when you should take your child to the emergency room.