Thanksgiving Schedule
Tuesday, November 26, 2019 @ 08:11 AM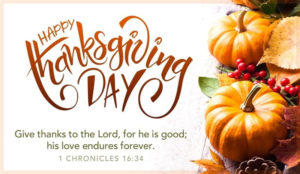 We will be closed Thursday, November 28th as we celebrate Thanksgiving. We will reopen at 8:00 AM Friday, November 29th for acute illness appointments only. The schedule will be limited and dependent on patient needs.
For your information, Arkansas Children's Hospital General Pediatric after hours clinic is open on Saturday, November 30th and Sunday, December 1st from 9:00 AM to 7:30 PM for non emergent symptoms. Please call 501-364-4000 and say "primary Care" to schedule an appointment.
From all of us at TLC Pediatrics we wish you and your family a very happy Thanksgiving!